Cosmetic labels have never been easier, and more economical
Achieve the same elegance that only the leading cosmetic brands are known for
Don't think that cost will be a problem. Passion Labelstm has the perfect solution
We use only the highest quality materials, ensuring the ultimate in long-term durability
From traditional elegance to swank modern, you can play with the big boys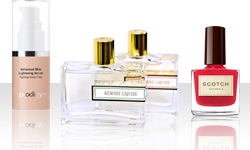 All cosmetic companies, big or small, are continually battling for their share of the market. Looking for ways to further establish their name as "The Choice" in the consumer mind. For those of you just starting out, you're looking to grab just a small piece of that pie. You're working on marketing plans, product development, distribution, websites, keeping an eye on your budget..... oh, and you need labels. And you need them to bring your product to life. To achieve the look that will distinguish your cosmetics from the rest.
This is where our passion for your custom cosmetic labels comes in to play. We carry a lot of different materials, we have incredible capabilities, and we have a perfect solution to what YOU need.
Silver or Gold Foil Stamping, for the ultimate in traditional elegance and class.
Clear label materials, when you need the "No label look".
Catch your customer's eye with shiny chrome or holographic materials.
White or clear flexible materials are ideal for tubes and squeezable bottles.
We'll put it this way... Let us bring your cosmetic packaging to life!
Costs for your custom cosmetic labels will not be a problem, with Passion Labels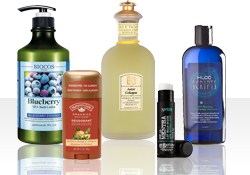 We've invested heavily in the latest printing technology. What this means for you is the highest quality, the greatest consistency and of course the most competitive pricing in the market.
Technology has bridged the gap between high quality and cost. Our digital presses are the perfect solution for your short runs and multiple SKU's. Hot stamping will add the touch of class that you've been looking for. And if you have achieved the high volume in sales you have been dreaming of, the flexographic presses are perfect for your long runs. Yes... it's that easy.
Your cosmetic labels will stand the test of time, with durable materials
Oils, water, abrasion from being rocked around in a purse... Durability is, and should be, a major concern here. Don't worry. We use premium film materials, strong permanent adhesives and high quality overlams to give you all the protection you'll need.
Your cosmetic labels are ready for the abuse that they'll receive. And in the end, they'll still look magnificent, protecting your products image.