Digital Label Printing has amazing benefits...
Reduce your custom label costs with digital's "No Plates" printing!
Improve your cash flow by ordering fewer labels for a low total cost!
Appreciate the incredible quality label you will receive with digital printing!
Run multiple items at small quantities and save money!
Meet tight deadlines with digital's shorter lead times!
Reduce costs and improve cash flow with Digital Labels
The advanced technology of digital printing bypasses the need for printing plates and the longer equipment setup associated with traditional printing presses. To you, this means a lower label cost, especially for the smaller volumes of 20,000 labels and below.
One of the greatest benefits of digital custom label printing is that you are able to order very low quantities at an excellent price which keeps your total order costs down. This keeps money in your bank and is an excellent way to help control your cash flow!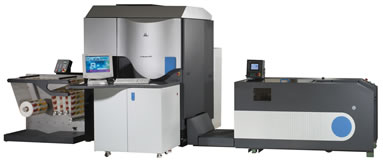 The quality of Digital Labels will impress you every time
Your digital label orders will print on a state-of-the-art HP Indigo ws6600 digital printing press. You're thinking "Okay. That's cool. But what does that do for me?" It means that you will have a high resolution, incredible quality custom label, consistently the same, order after order. You will have peace of mind, knowing that you will receive what you wanted, every time.
Multiple items at lower quantities are perfect for Digital Printing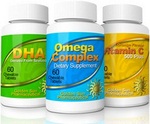 Because there are no printing plates and the press is an electronic masterpiece, setting up and changing items over is much quicker than on traditional presses. This greatly reduces the setup times, making digital the ultimate solution for low volumes and multiple items. You are able to combine same size and material items for a bulk quantity price. With Digital Printing, you will save hundreds of dollars in plate costs and label costs for low volumes, as compared to traditional printing.
With digital printing, you are able to print a 1,000 custom labels, and each can contain different information. This is known as variable data printing. You can include names from a database, multiple bar codes, consecutive numbers, or just several versions of the same label.
Meet your tight deadlines with Digital Custom Labels
Okay, so you are under pressure to meet a packaging deadline. Your bottle filler has an opening to fill your bottles in just a few short weeks or you will be pushed out another month on their schedule! You need labels NOW! Well, that's easy. Digital printing will knock a week or more off of the typical lead time of traditional label printing from other printers. Oh, and did we mention that it will also be a lot lower in cost.
Let's get you started
I think what we are trying to tell you is that Passion Labels and Packaging, Inc. will consistently deliver for you, a higher quality label, and because we are so nice and love what we do, you will have amazing service to go along with it. Guaranteed! Just give us a call at (888) 425-3955, today!