Custom Barbecue Sauce Labels!
The perfect BBQ Sauce Label Materials and Adhesives
Protect your BBQ Sauce Labels by using a Varnish Coating or Lamination
High Definition Printing results in clear, crisp graphics and easy to read print
Digital versus Flexographic Printing: Short runs, long runs, or multiple SKUs
Tips for Boosting Sales on Your Barbecue Sauce Labels.
Meet FDA regulations and requirements for your custom BBQ Sauce Labels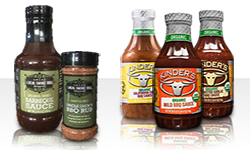 There is nothing more satisfying and tasty then producing food products. One, you get to eat all your mistakes! But, after all the trial and error has come to an end and you have perfected your grandma's barbecue sauce, you need the help of a professional to dazzle the public with the perfect BBQ Sauce Label.
Passion Labels has the perfect material and adhesives for your BBQ sauce label
Your BBQ Sauce Labels may need to stand up to conditions such as temperature extremes, moisture or liquids, and rough handling. Passion Labels carries a wide range of materials and adhesives designed to excel in these conditions; from premium gloss papers to white or clear film faces stocks, we have materials to fit your Custom Barbecue Sauce Label needs.
Protect your Custom BBQ Sauce Label from smudging or smearing
Gloss Varnish Overcoat: A UV Varnish is extremely popular for custom BBQ Sauce Labels. Not only is it the most economical, but it provides a nice gloss shine, while protecting your label during regular handling by your customers. Since humidity is extremely low in the freezer or refrigerator, a varnished BBQ Sauce label is often the perfect option.
Gloss Film Overlam: A Gloss film overlam will provide the ultimate in durability against heavy moisture, liquids or oils. The film barrier prevents your ink and material from being scuffed due to abrasion. Matte overlams are also available if you are looking for a non-reflective, satin appearance for your barbecue sauce label.
High Definition Printing results in clear, crisp, high quality graphics and easy to read print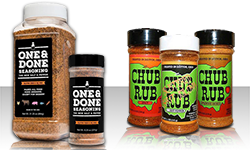 You have dedicated your time and love creating the perfect BBQ sauce, now let our High Definition printing technology help you stand out from your competition. Your fonts and graphics will be clear and crisp, easy to read, and your colors will be vibrant and consistent from run to run This is your image and reputation that we're talking about! Put Passion's high quality standards, years of experience and technological savvy to work ensuring that you have the absolute best Barbecue Sauce Labels available.
Digital versus Flexographic Printing: Short runs, long runs or multiple SKUs
Digital: Is the "no plate printing" and has made it easy and economical today to print short runs and take advantage of printing labels for similar products with multiple SKUs.
Flexographic: If you are in need of medium to long run custom Barbecue Sauce Labels, it's a great fit for traditional flexographic printing. High definition, laser engraved plates ensure the highest possible quality in the industry.
Brilliant colors and great fonts are an element of design that makes your brand unique!
Color is not only an emotional statement about what you are conveying about your product, but it is also part of your branding. Through endless psychological testing, certain colors, such as red, provoke different emotions. Did you know the color red makes you hungry? You want to use your colors to highlight individual areas of your custom designed Barbecue Sauce Label so the end consumer knows how important this statement is. Learn more about colors and how they can have a tremendous impact on selling your custom BBQ sauce. Why Colors Are So Important To Your Custom Label Design
Tips for Boosting Sales on Your Custom Barbecue Sauce Labels
Now that you have created your BBQ sauce masterpiece with the right designed Barbecue Sauce Label, you want your customer to continue to buy your product. Reward them using one of two things:

Passion Labels offers a variey of label styles for all product shapes and promotional uses.
An IRC (Instant Redeemable Coupon) is a discount coupon your customers can redeem their coupon instantly at the stores checkout line.
An ECL (Extended Content Label) allows you to share recipes or additional product information with your customers, in addition to your barbecue sauce label.
Meet FDA regulations and requirements with your custom food product labels

Find out more: 2018 Nutrition Label Requirements
Visit our food photo galllery to help inspire you to start your own BBQ Sauce adventure. Contact us today for sample labels or request a quote for your upcoming project.