Custom Bottle labels will bring your products to life, from Passion Labelstm!
Your custom bottle labels will be durable and long lasting, with our quality materials!
Colors will pop and graphics will impress, with High Definition Printing!
From clear to silver labels and squeeze labels, we have your custom bottle labels!
Custom Bottle labels are economical, high quality and available in short to long runs!
Durability and longevity are a must, for your custom bottle labels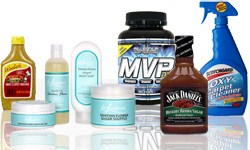 Your brand identity must be protected throughout the life of the product. Your custom bottle labels will be durable and long lasting to withstand the constant handling that they will receive. To protect your brand and identity, we use only the highest quality materials and adhesives available.
To help ensure your bottle labels are protected, we offer several protective finishes, which are tailored to fit your specific need. Matte or clear varnishes, matte or clear film laminations and even thermal printable varnishes, for those of you who print on your own labels. If you are unsure of what you need, we'll happily make a suggestion for you.
High Definition Printing will bring your custom bottle labels to life
Standing out on the store shelf is critical! Whether you are using a shrink sleeve label or pressure sensitive custom bottle label, our High Definition Printing processes will ensure that you have the most vibrant and crisp colors available in the marketplace.
Passion Labelstm has the perfect material for your custom bottle label needs
From economical gloss papers to durable films and silver foils, there is a material that will bring your bottles to life. And don't forget about the 360° coverage that shrink labels offer. Choosing the right material for your custom bottle labels is important when it comes to representing your brand and image. Below are some common materials that are used.
White Gloss Paper: The most economical and most common option when it comes to custom bottle labels. When used in conjunction with a varnish or lamination overcoat, your paper labels are built to last.
White Polypropylene Film: Perfect for semi-squeeze or spray bottles or when a durable, waterproof label is needed for applications such as in your shower. White Polypropylene film has a pearlescent shimmer to it, ideal for those of you who want a touch of elegance in your custom bottle label.
Clear Polypropylene Film: This semi-squeeze material is also commonly used to achieve the "no label" look, by blending into the container. We even carry a Crystal Clear custom bottle labels for glass.
White and Clear Fully Squeezable Films: These flexible films are specifically designed for fully squeezable plastic bottles and squeeze tubes. Another benefit of fully squeezable films is its ability to wrap around tight radius tubes, such as lip balms and other cosmetics tube products.
Wine Label Stock: Estate materials are commonly used for wine labels, providing the classic label look that you often see on wine bottles. Even a great option for Craft Beer Bottles.
Foil Stock: Silver foils, color-tinted foils and even holographic foils are available for your bottles. A simple sparkle is sometimes all that is needed to catch the consumer's eye as they walk down the store isle.
Custom Bottle labels are available in short runs, long runs and anywhere in between
If you are looking to print just a few prototypes of a custom bottle label or are in need of a small run for your test markets, Digital Printing is perfect for you. Maybe you have several items and only need a few hundred or even a few thousand of each item, we have you covered.
If you are in need of mid to long run custom bottle labels, Passion Labelstm is your perfect choice. We offer high definition flexographic printing, perfectly suited for your bottle label needs.